Apply Today
Join the Shocker Hitch Team
Start your career today. Please let us know why we should hire you and provide us with a copy of your resumes. We are always looking for the right people, so even if we don't have a certain position open, we may create one just for you. Check out more information on Shocker Hitch below. Current job openings in Jamestown & Arthur, ND along with our benefits and guiding principles. Thank you!
Shocker Hitch Employee Quotes

"We try to make work as fun as possible. We take people's skills into account and let them work at what they are good at. We are learning as we go and it's been exciting getting in on the ground floor of a growing business. It has its challenging and its rewards!"

Meghan Bintz
General Manager Jamestown, ND

"The roof is just being blown off this place. It's really exciting and rewarding to be a part of the fast growth of the company."

Max S. Welding Manager – Arthur, ND

"Started as a part-timer in customer service. Learned purchasing and now work as a procurement specialist."

Curtiss H. Jamestown, ND.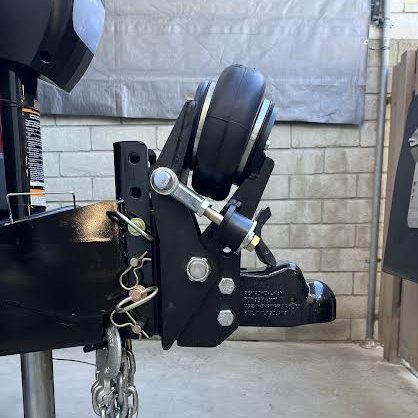 Our Products
Join us and learn why Shocker Hitch is right for your fleet.